Power Wheels are electric ride-on cars for kids. They incorporate small batteries, usually 6v,12, or 24v that powers the toy.
How Did Power Wheels Begin?
The evolution of Power Wheels as a distinguished brand name of a classic ride-on toy car started in the late '80s by an Italian company named Peg-Pérego.
In 1949 this company was selling baby carriages then. Later on, it developed and focused on manufacturing and selling a car-shaped toy with wheels and pedals.
Eventually, they remodeled it to adopt the gel cell battery. The market positively welcomed the product. A subsidiary of the company, The Pines of America, sold these rechargeable machines in toy stores around the U.S. named as Traffic Patrol and Trail Blazers.
In 1984 Kransco, a respectable toy company from San Francisco acquired Pines of America. With their expertise and innovation – the iconic dream toy car was born two years later. The brand name "Power Wheels" was coined by Kransco, and by 1990, it boasted a staggering sales performance of 1,000,000.
Four years later, Mattel bought out the Power Wheels line and became a part of the Fisher-Price subsidiary. Several manufactures along its new product lines were into the market like the Harley-Davidson Motorcycle Ride-On, which had a record high sales, the 
The worldwide market is ready and eager to receive Power Power Wheels cars, trucks, and motorcycles model names. 
Have you ever seen the Lightning McQueen from Pixar's film Cars or Power Wheels Disney Frozen Jeep WranglerFor Mustang, or the small scale versions of Ford F-150, Ford Mustang, Kawasaki KFX quad? They are breathtaking and eye-catching. Kids and adults all over the world adore them.
Product Recalls to Product Improvements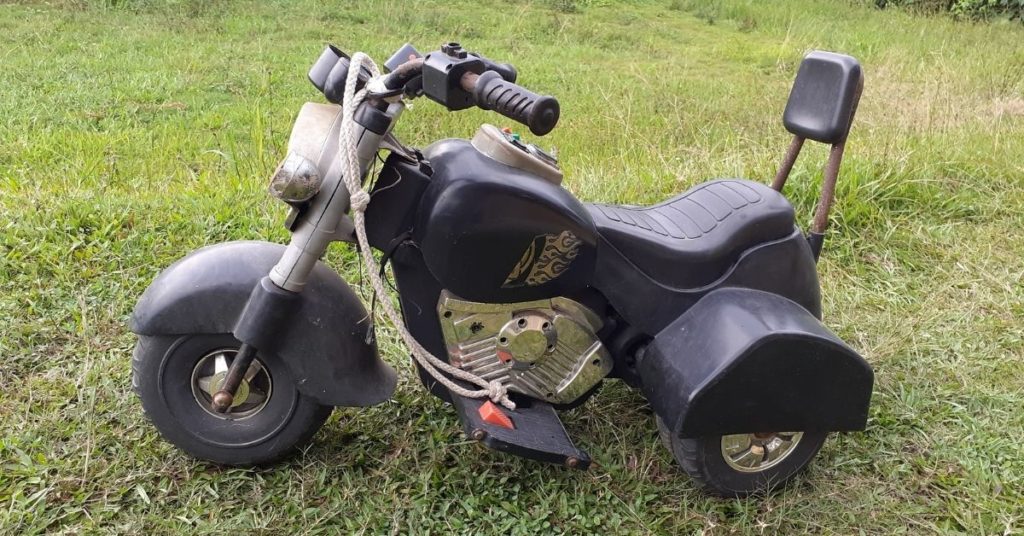 This global giant has a rich and colorful past which includes several product recalls which eventually led to product upgrades.
The first one was the product line 18 Volt Porsche 911. The toy car would remain running and wouldn't stop moving forward. They found out that it was caused by contacting a welding foot pedal switch.
The maker installed a new accelerator pedal which eventually eliminated the possibility of welded contacts.  
A massive recall of 10 million Power Wheels 12 volt and Super volt vehicles took place in 1991. Fisher-Price initiated this historic eviction of this product line from the market due to overheating.
It made corrections and improvements by strengthening battery connectors and replacing battery fuses -preventing units from overheating. 
The third recall involved the Harley-Davidson motorcycle in 2000. Fischer-Price fixed about 218,000 battery-powered motorcycle foot pedals that stick in the "on" position – activating ride-on. The company cooperated fully with the U.S. Consumer Product Safety Commission. 
Finally, in 2019 the Barbie Dream Camper model FRC29 was also recalled. Improvements were made to this model with grey foot pedal due to controversies of its pedal and tendency to experience fall hazards – causing the ride-on non-stop movement when the pedal is released.
Power Wheels Now
According to Adam Kinsella, marketing manager for Power Wheels, which makes ride-on cars for Mattel, "We knew that kids like to pretend they're like their parents.
So when they see mom and dad driving an F-150 or a Jeep, it makes the experience more enjoyable and realistic to have something very similar. Having that realism has helped us drive sales over the years."
For Toys "R" Us " Jamie Uitdenhowen, VP and general merchandising manager of learning and seasonal – the Wild Thing from Fisher-Price is the most popular toy they have.
This state-of-the-art battery-operated Power Wheels ride-on is for advanced riders who love more thrills and excitement. Kids use the dual joystick steering controls for forward or reverse shifts or even a thrilling 360 degrees spin. 
They also offer a battery-powered ride-on ATV with Hot Wheels colors and graphics for Preschool Kids Ages 3-7 Years. 
Power Wheels discusses longevity issues as well. Authorized Service centers are present in many areas for original batteries, replacement parts, and chargers and repair vehicles in or out of warranty. It is no wonder that a Power Wheel vehicle is handed down from siblings to siblings and lasts a long time.
Power Wheels now and in the future will continue to appeal to kids – boys and girls alike. The treasured experience of a kid driving a high-tech or modern vehicle will most likely make the kid potentially buy the real deal when he grows up.
They offer them a chance to play just like adults. Power Wheels (see also 'The Top 5 Fastest Power Wheels To Buy') product line also stirs up an emotional attachment to parents as they are happy to buy toy cars that they long to have as a child. Or maybe to buy small-scale versions of vehicles they could never afford.