In the time of modern technology, building with Lego doesn't have to be only manual labor. There are a few online platforms (and apps) that allow you to build with Lego blocks on a device of your choosing at any time you want.
Where to Build With Legos Online
Mecabricks
Mecabricks is a web-based platform that enables anyone to create virtual 3D models of Lego creations. The platform provides a library of Lego bricks and elements that can be used to build models, which can then be exported as STL files for 3D printing or viewable in VR/AR environments.
The website works by allowing you to select the pieces you want to use and then snapping them together virtually. This is great for those who don't have the time or space to physically build with Lego.
Mecabricks is simple to use and ideal for creating models of any level of complexity. To get started, simply select the bricks and elements you want to use from the library and start building.
You can add movement to your creations by selecting the "animate" function, which will allow you to create keyframes that define the movement of your model.
Another pro of Mecabricks is that there are no limits on what you can build. You can be as creative as you want and create anything your imagination can come up with.
However, if you're new to Mecabricks, the process of manipulating Lego pieces can seem a bit daunting. There are so many options and buttons, and it's not always clear what they do. However, with a little patience and practice, you'll be able to master the basics in no time.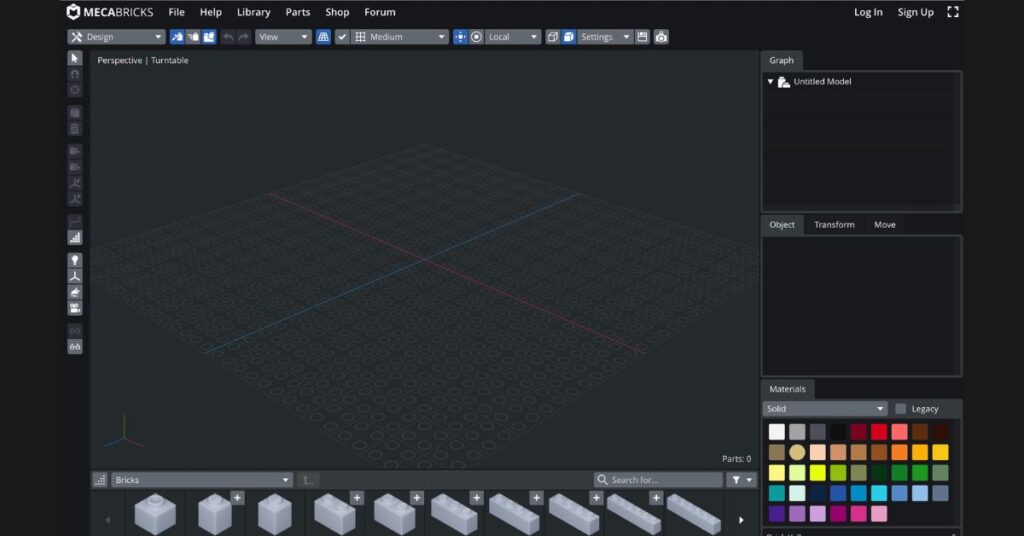 Lego Digital Designer
Lego Digital Designer (LDD) was a program that allowed you to create designs for Lego models using your computer. It was available for free from the Lego website, and although new versions and Support were discontinued in early 2022, the downloaded versions are still usable.
LDD has some great features that make it a great tool for Lego enthusiasts. First, it is very easy to use. The interface is intuitive and user-friendly, and even young children can create simple designs with it.
Second, LDD allows you to create complex designs. You can add multiple levels, different types of bricks, and even create moving parts.
Third, you can print out instructions for your designs so that you can build them in real life. You can also share your designs with other users of the program.
Finally, LDD has a large community of users who are always willing to help each other out and share their own creations.
The program was replaced by BrickLink Studio. At the moment, the LDD is no longer supported by Lego, but all the LDD files can be transferred and all the projects can be continued in the new program.
Bricklink Studio
BrickLink Studio is a piece of software that allows users to create and share digital Lego models. It was developed by the online marketplace BrickLink, which Lego acquired in November 2019 to replace the Lego Digital Designer.
The software is available for free and can be used on Windows, Mac, and Linux computers.
The software has been designed with ease of use in mind and is suitable for both beginners and experienced Lego builders. It includes a variety of features such as the ability to import existing Lego models, create custom models from scratch, and share models with other BrickLink users.
BrickLink is the world's largest marketplace for Lego bricks with over 10 000 stores in 70 countries. The platform connects over 1 million users from all over the world to share the online Lego experience.
The acquisition of BrickLink allowed Lego to expand its reach into the digital world and provide customers with a more comprehensive suite of products and services.
BrickLink Studio shares many similarities with Lego Digital Designer (LDD). Both programs are designed for creating digital models of Lego creations. Both programs have a library of Lego bricks that can be used to build models. And both programs allow users to share their creations online.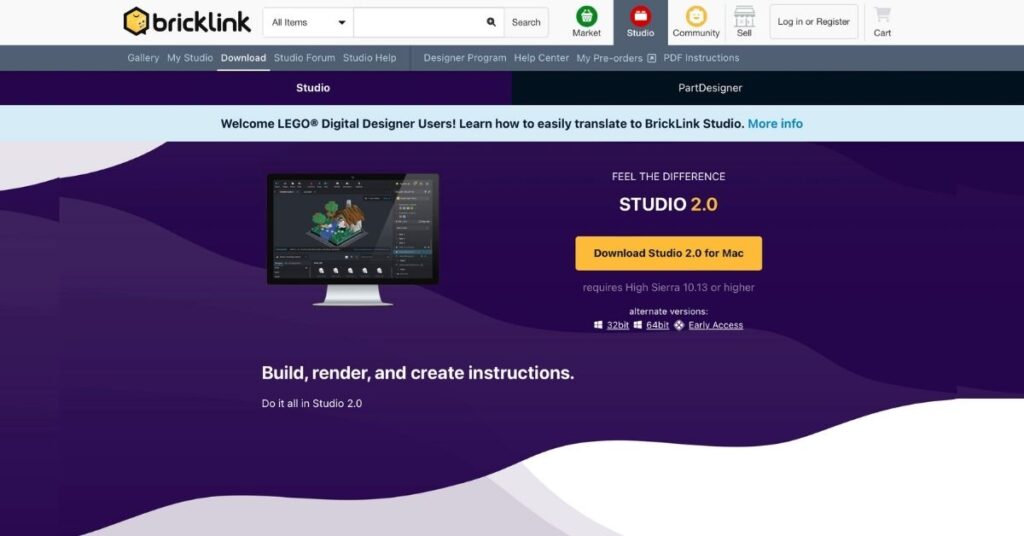 Brickheadz Builder App
BrickHeadz Builder is an app for Android that lets you design your own LEGO BrickHeadz characters and bring them to life on your phone. You can play with your creations, build models, or free build with virtual LEGO bricks. Special combinations will unlock new characters and items.
The app also features a social media platform to share your creations and your adventures with other users.
There are two modes in the app: build mode and play mode. In build mode, you can use virtual LEGO bricks to build your own characters. You can also save your character designs and share them with other users. In a play mode, you can explore the lego world, visit lego sets and meet other lego fans.
The app is free to download from Google Play Store. It requires Android 7.0 or higher. Unfortunately, it is not available on any Apple products.
BrickHeadz Builder is a great app for any LEGO fan. The app is free from in-app purchases, so you can enjoy all the features without spending any money. The app is also easy to use, and it's great for both kids and adults.
The app comes also with support service directly from Lego, and the Consumer Service is responsive, fast, and can help you with any problems and questions you may have about the game.
If you're looking for a fun way to pass the time on the train ride, or want to keep your kid entertained, BrickHeadz Builder is the perfect app for you.
Conclusion
All the online Lego online builders discussed in this article are great for creating digital models of Lego creations. They are easy to use and allow users to share their creations with others.
While some of them, like Mecabricks, work strictly of your browser, others like the BrickHeadz Builder are great solutions for any LEGO fan on the move.