Fidget toys are very useful for any child.
Whether you have a child with an attention deficit disorder, or a child who would benefit from a repetitive action to help to soothe them, these toys are great.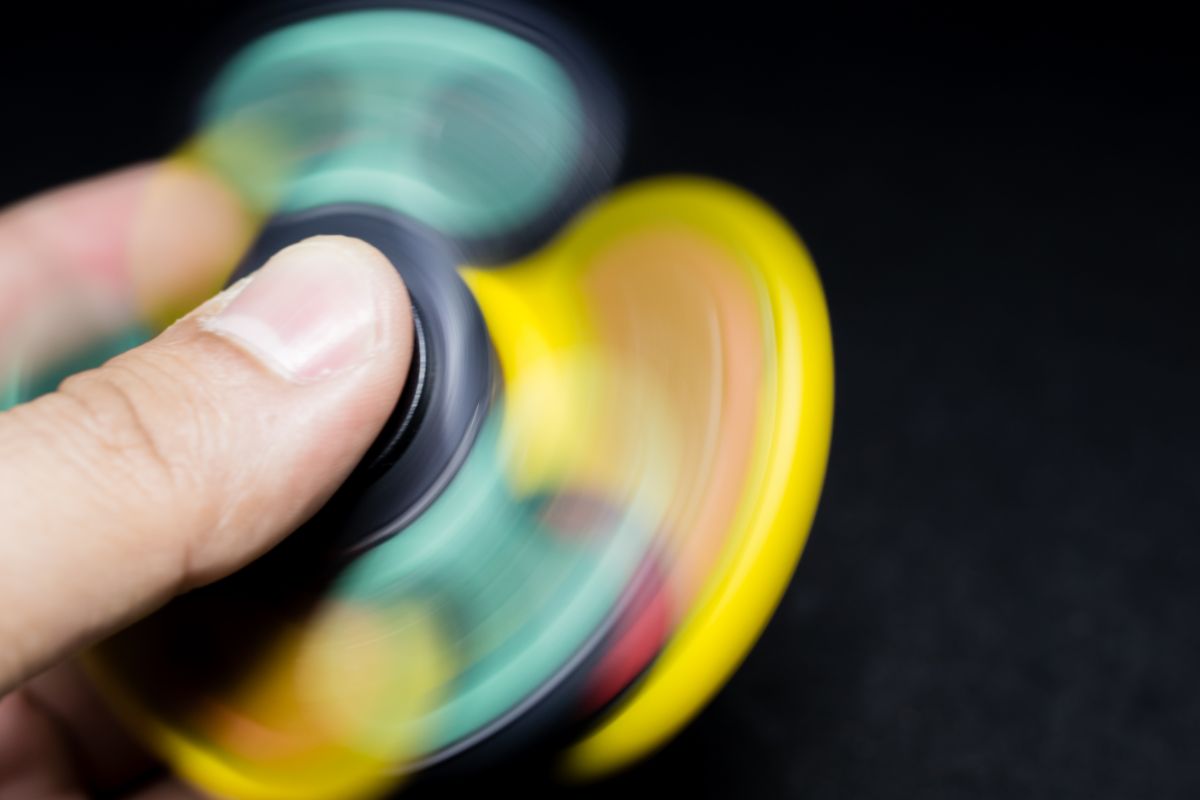 These toys are not only great for children.
I have personally used some fidget toys to help with my wondering hands and I find them to be very useful tools for concentration!
Fidget toys have different benefits for different children.
If you want to learn more about the benefits of fidget toys and how to make some great homemade toys for both inside and outside the classroom.
What Is A Fidget Toy?
Fidget toys are small objects that are used to regulate a child's need for movement and touch.
They allow the child to remain calm, attentive and focused during times when they are required to concentrate.
Fidget toys are a great way for kids to focus their energy in ways that are socially acceptable and will allow them to focus on the task that they have been assigned.
They allow children to have the ability to focus on what they are doing, such as listening to a lesson or listening to a story.
Things like chewing on pens and twirling hair are things that children do when they are fidgeting. These are usually a result of anxiety.
Fidget toys are more socially acceptable ways of allowing a child to fidget without it coming in the way of their learning and concentration.
DIY Fidget Spinner
Spinning fidget toys have taken the classroom by storm, and it is great fun for you to make a homemade version of this toy.
All you will need to make this fidget spinner is some cardboard, coins, PVA glue, a toothpick, a needle, and a pair of scissors.
DIY Sensory Stress Ball
Stress balls are very effective when it comes to relieving anxiety.
Sensory balls are now very commonly used and they can be filled with lots of different things to make the sensory balls more fun.
This can be things like colored beads and balloons. This is great fun to make and it may even be more fun than a sensory fidget toy!
DIY Pencil Top Fidget Toy
These pencil top fidget toys are a great idea. There are many different ways to make something like this.
All you need to make a fidget toy for your pencil is some colorful pipe cleaners, beads or rubber bands.
Method
First, you can attach the bead to the rubber band.
Next, you should attach the rubber band to the pencil so that it is all securely attached.
Lastly, you can attach the pipe cleaner to your pencil by using the rubber band.
You, or your child, can choose how many beads you should add to the pipe cleaner.
DIY Fidget Slime
Slime is a very effective and inexpensive way to make a fidget toy (see also 'How To Make Cloud Slime'). It will keep your child's hands busy for a long time.
You can make this in lots of different colors and it can also include different sensory materials within it.
DIY Floating Bead Bracelets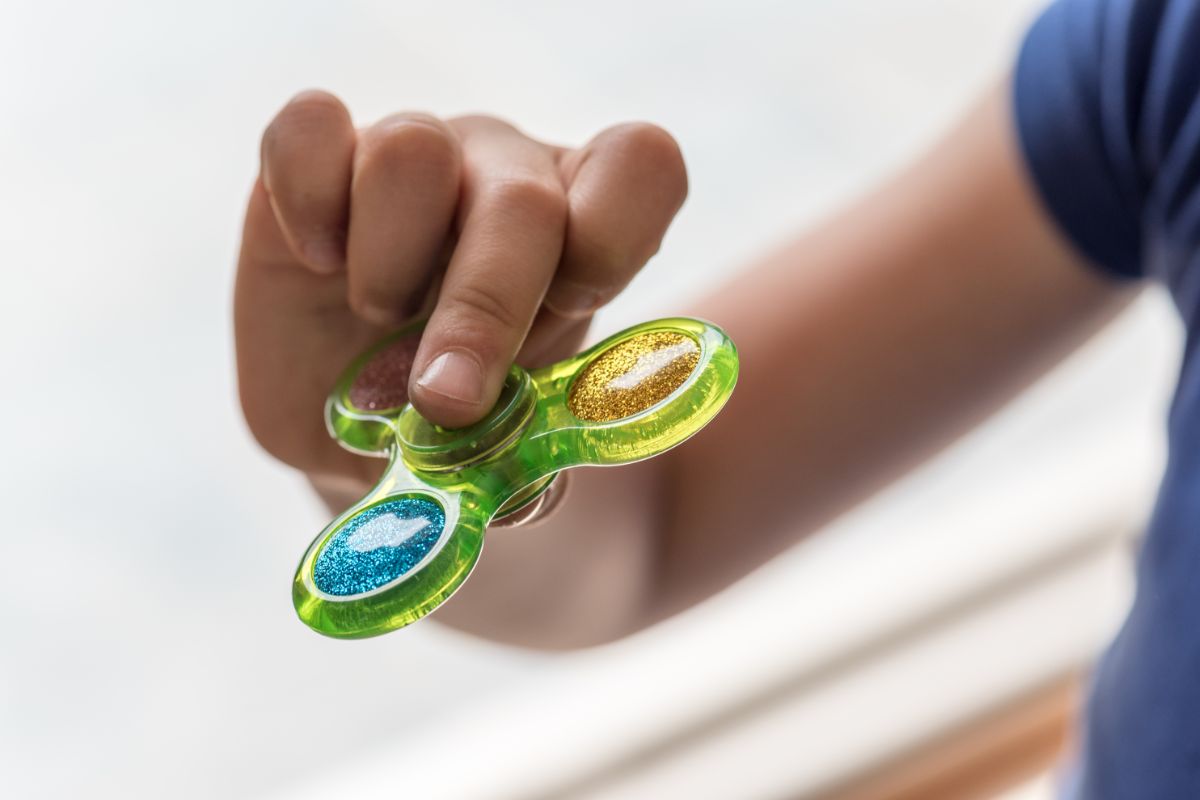 Fidget bracelets are great because they will allow you to have something to fiddle with on your wrist during an exam or classes.
You can make these fidget bracelets as complicated or simple as you like.
Use pipe cleaners and plastic beads in order to make a very simple version of one of these bracelets.
You can make this more intricate if you want to weave these beads with some thick string.
How To Make Homemade Fidget Toys?
Method
Choose the type of DIY fidget tool that you want to make from the list above.
Next, you will need to gather the materials that you need in order to make the toy. You may need things like beads, balloons, pipe cleaners and nuts and bolts.
You will then need to prepare an area for you to work in. You will need to lay out the materials on a desk so that you can assemble them.
You can involve your child in this process by allowing them to choose which materials they want to use on their toy.
Next, you should create a fidget tool using the materials that you have laid out.
What Are The Benefits Of A Fidget Toy?
Fidget toys are great for controlling anxiety. They can do this in many different ways. These include:
Increased Focus
Fidget toys help with increasing focus and concentration. Movement and sensory input are useful when controlling distractions and anxious thoughts.
There is evidence to suggest that students who have used stress balls have improved scholastic achievement.
This is especially true of students who suffer from ADHD.
Distractions
Fidget toys serve as distractions from other stimuli that will help children to focus on the task at hand.
For instance, this might help the child to pay attention to a story at story time.
Calming Effect
Repetitive movements can have a calming effect on children. Some people think that they are distracting from the work that they are doing.
While this may be the case for certain children, for those who suffer from a lot of stress and anxiety, this isn't the case.
Instead, they can be very beneficial to the learning of these children.
Handle Pain
While most of this article focuses on the benefits of fidget toys in young children, they can also be beneficial to adults.
They can be beneficial due to anxiety relief. They are also great as a distraction from any pain that you are experiencing.
They are commonly used by post-op patients who are experiencing high levels of pain.
Frequently Asked Questions
Are Fidget Toys Useful?
Fidget toys are very useful tools to help children who experience anxiety in the classroom.
They are also great for children who have attention deficit disorders such as ADHD.
Final Thoughts
Making your own fidget toys is a fun way for parents to help their children with their anxiety and fidgeting in the classroom.
These toys can be made with very inexpensive materials, lots of which you will already have lying around your house.