If you want to increase the speed of your power wheels, you can put a 12V battery in the place of a 6V battery, and that will do the trick. 
If you add a second gearbox, then the upgrade will improve the power wheels' traction. 
Why Should You Upgrade Your 6V Battery to 12V?
6V power wheels don't have as much power output as 12V ones. For instance, if your kid wishes to go up a steep drive, it would be easier to do so on a 12V toy than a 6V one. 
That doesn't mean that a 6V can't do it. It's just that the more power in the 12V battery makes the process hassle-free. 
It seems like we all need that battery upgrade, don't we? Here's how to do it. 
How to Replace Your 6V Battery With a 12V Battery
It is essential to note that this procedure applies to all 6V power wheels, with any minor differences arising due to model types. 
In addition, the main objective is to replace the 6V stock wiring with a thicker wire gauze harness, enough to withstand the power in a 12V battery. 
Procedure:
Remove the stock-wiring harness. 
Remove any underside protective cover, unscrew the dashboard, and gently disconnect everything. 
Usually, there are few connections on a 6V, only some 18-22awg wiring components, few connectors, and switches. 
Interestingly, most power wheels are created to fit a 12V system, so things like the battery tray size shouldn't worry you much.
12V wiring harness from a donor Ride-On 
Well, if you've been modifying cars for a long time, you can't lack one. 
Otherwise, you can source one from a friend or any car repair shop. You will also be required to have a pair of matched gearboxes. 
Suppose you can find an identical gearbox to the one in your 6V Power Wheels, the better. Identical gearboxes could convert the car to a 4WD and increase the overall traction. 
The primary tool you'll use will be crimping pliers.
It's best if you work on a table. 
Lay every piece you'll need on clear working space, and connect the parts to ensure everything is working. 
Connect the Battery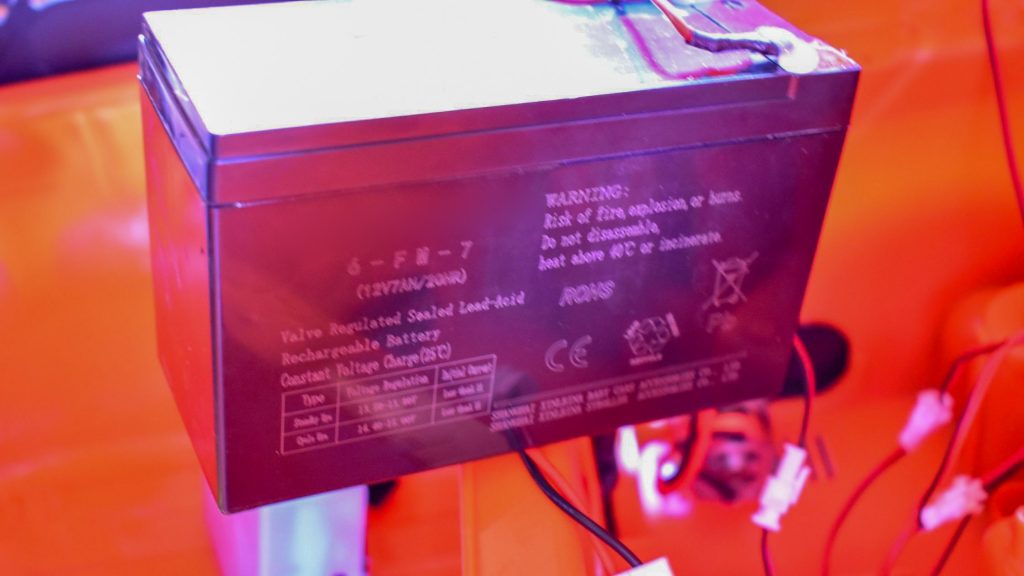 Usually, you'll mostly have a battery input, your 12V battery, an on/off throttle foot switch, two motor outputs, and two DPDT switches (fwd/rev/hi/lo). 
Hook up the battery and motor, and then press the footswitch. 
If you don't get any response, make sure everything is seated properly and fiddle around with the shifter switches to see if anything happens.
If nothing happens after you press the footswitch, then your connection must have a fault. 
Replace your switches with known-working switches until you've found out where the problem lies, then you can have the connection all done.
Route the Wire-Bulk
Route the wire bulk into the underside of the rear compartments while threading the power outputs into it. 
Secure the footswitch into the pedal area and connect the DPDT shifter into the dashboard. 
Each shifter switch attaches perfectly to them in the dashboard. 
However, the footswitch area needs to be cut out a bit to accommodate the 12V switch. 
Tightly fit all switches and gearboxes in place. 
Make sure to secure the battery with a physical tie-down; otherwise, it will be hitting your kid whenever the car shakes. 
Remember to use an inline 30A fuse holder after the + batt terminal. You risk electrical fires by not using a fuse. 
Check the Axles
You might find out that the rear axle has two spacing tabs on the outside that were not fitted with a gearbox from the factory. 
File out or grind the outer notch off. Your gearbox will now be able to slide far enough to create space for everything to fit correctly. 
You can add a little lithium grease or any other lubricant of your choice to the moving parts of the power wheel. 
Finish the Assembly
Put everything back, and make sure every bolt and nut is tightly connected. Now that you have upgraded from 6V to 12V battery, you'll notice that your power wheel records double its actual speed. 
With the proper wiring harness, you can, later on, convert it to 18V for more speed and excitement!
Don't forget that the current components of the Power Wheels are optimized to work at 6V. These are parts like lights and sound systems. 
It would be best if you invested in a 12V to 6V step-down or new 12V-compatible parts. 
Also, the factory 6V charger won't work anymore, so it's time you visit the stores for a new 12V compatible charger.
Now that you've increased the power output of your gearbox and the power wheels' speed, all that would be unimportant if your car's wheels lack traction. 
Power wheels tend to come with plastic tires that lose traction quickly. 
Now that your kid will be cruising at high speeds, it will be safer and more fun if the tires had a reliable grip on the ground.
There are many ways of increasing your power wheels' traction, the main one being installing rubber tires to them. 
Conclusion
In light of the above, you can always upgrade your Power Wheels' battery from a 6V to a 12V. 
However, the process is a bit risky for your kid's ride, as you might damage some parts due to the increased voltage from the battery.
You can always find something to step down the power, not to burn out vital parts of the power wheels.
It is advisable to seek help, just in case you don't have experience with electronics.
Lastly, don't let your kid drive at dangerously high speeds now that they have gotten the upgrade. 
Teach them the importance of going slow, and always keep an eye on them whenever they're having fun with their toy cars. 
They shouldn't also forget to wear protective gear.